Your Ideal Chemical Powder And Metal Powders Manufacturer
Over 20 years of metal powders manufacture,such as Copper powder,Cuprous oxide,Copper oxide
Enterprise engaged in the research, production, application and sales
Wide range of uses, suitable for multiple industries
The production process strictly complies with international industry standards
Professional doctoral team, strong R&D ability
All Types of Chemical Powderto Support Your Research and Business
As a leader in China's chemical industry, we have been engaged in the production of chemical powders, such as cuprous oxide(Cu2O), for up to 20 years.
We supply a variety of metal powders, such as copper oxide, cuprous oxide(Cu2O), copper powder, copper sulfate, zinc oxide, etc.
Our chemical powder has different specifications, divided into nano-level and micro-level
Chemical Powders And Metal Powders Factory to Support Your Application
Whether you want to do scientific research or industrialized mass production, Yosoar can meet your requirements
The powders we produce carry out high standards, high production capacity, high quality inspections, and strictly control the quality of different batches of products.One of  the most popular products is Cuprous oxide, which is sold well in many countries . Our company has advanced production technology and the production scale is leading in China. Our company produces electrolytic cuprous oxide and nano cuprous oxide
Our relevant certifications include ISO, SGS, Rohs, etc. When sending the bulk of Cuprous oxide, we will also send COA, TDS, MSDS etc.
Why is Yosoar Recognized by The Whole World
-Over 1000 Customers
Strong Producing Strength And Large Quantity In Stock
More than 20000 square meter factory area,Yosoar has Large acapacity  for any types of chemical powder.such as cuprous oxide (Cu2O) can achieve 300 tons per month
Lead in Scientific Research
We have a Ph.D. research team,honored with science and technology research institution by the government.
Specializing in Nano materials and Micro materials
Cuprous oxide (Cu2O) ,cupric oxide powder ,copper sulfate ,copper oxide ,zinc oxide and so on
Wide range of applications
Cuprous oxide (Cu2O) and other powders has widely application,such as electronics, anti-bacterial field, catalysts, aerospace, metallurgy, Pharmacy,lubricating oil and so on.
Have rich experience in foreign export
We can provide different export certificates for different countries, such as dangerous package certificate, certificate of origin, Reach certification, etc.
Good After-sales Service
From product delivery to shipping and customs clearance, we will follow up the cargo Cuprous oxide (Cu2O)situation in real time until the customer receives the cargo safely.
Who Use
Yosoar's Chemical Powders And Metal Powders
Production Enterprise
If you are a production-oriented enterprise with a large demand for raw materials such as Cuprous oxide (Cu2O) and want high-quality and affordable products, you can get to know us. We will provide you a sample to do tests and provide you solutions in your using field.
Chemical Trading Company
We provide the most favorable long-term cooperation prices for trading companies, and provide full technical support to help you get the order. Including Cuprous oxide (Cu2O) anf all the products we sell. In addition, we will provide you the most competitive price.
Research Institutions and Schools
We not only have regular standard products but also support customization, there is no minimum order quantity requirement for Cuprous oxide (Cu2O) and others.We provide strong support for your new project development.

Yosoar Chemical Powders And Metal Powders
Manufacturing Equipment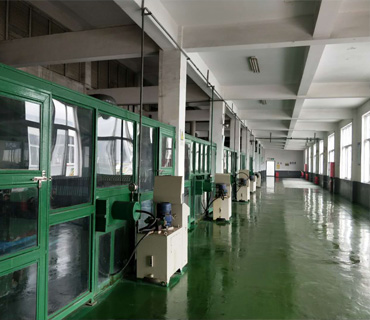 Chemical powder's factory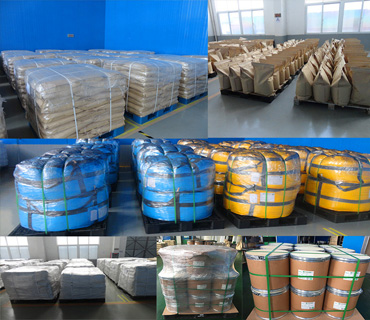 Chemical powder's package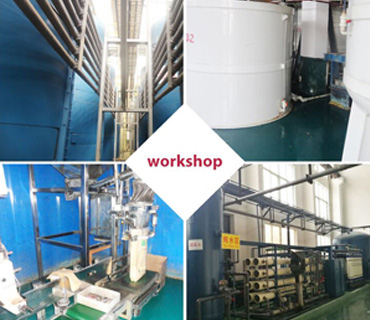 Automatic production line
FAQs
Do you have any MOQ for Chemical powders?
We do not have MOQ demand for every product, we can manufacture Cuprous oxide (Cu2O), copper powder, copper oxide,spherical copper powder, atomized copper powder, dendritic copper powder, ultrafine copper powder, cupric oxide powder,silver-coated copper powder, Copper sulfate pentahydrate, Nickel coated graphite, silver powder,zinc oxide nanoparticles and others from 0.1kg
Can I visit your Chemical powders manufacturing factory in China?
Welcome to visit our Cuprous oxide factory in Suzhou China. Fly to Shanghai directly,it is very convenient.
Do you have experience in exporting chemicals?
The export of chemicals such as Cuprous oxide and silver-coated copper powder are very strict, we have rich experience in exporting to different countries.
Can you send us your certification?
You just need to inform us of the certificate we want, such as Cuprous oxide , silver-coated copper powder. we will provide specific testing reports from authoritative international institutions.
What is the payment methods?
The payment method can be negotiated by both parties, and the payment can be made in USD account and Alibaba International Store.
Does Yosoar only manufacture chemical powders?
We not only have chemical powders such as cuprous oxide and silver-coated copper powder, we also have various conductive pastes, conductive inks, silver paste, copper paste and so on.